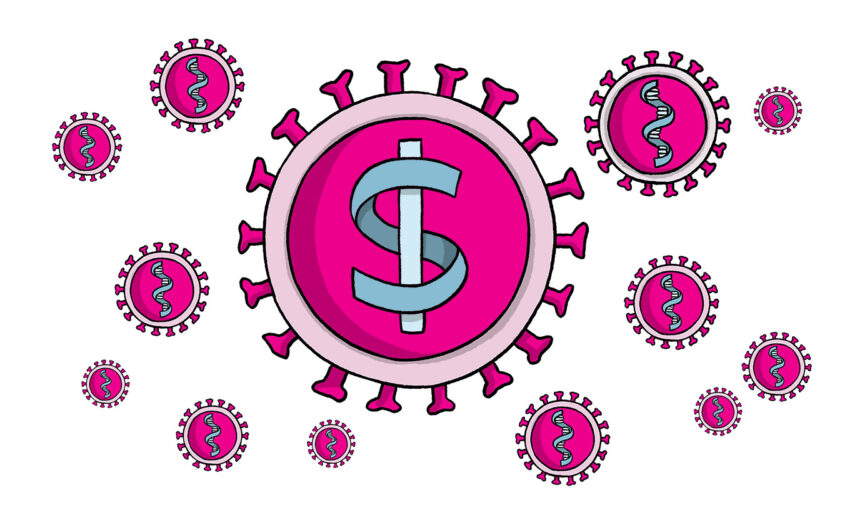 Australians nearing retirement will be encouraged to downsize their homes to free up more houses for younger families in a pandemic budget that also aims to help more people into home ownership.
Tuesday's big-spending and jobs-focused federal budget contains help for single parents and more first-home buyers to get into Australia's hot property market, as well as tax relief for 10.2 million low and middle income earners.
The biggest housing initiative in the budget is aimed at encouraging more Australians nearing retirement to downsize from the family home by extending access to a superannuation contribution scheme.
What the 2021 federal budget means for property
"We will allow those aged over 60 to contribute up to $300,000 into their superannuation if they downsize their home, freeing up more housing stock for younger families," Treasurer Josh Frydenberg said.
Realestate.com.au economist Anne Flaherty said the change could be useful in addressing the problem of housing affordability as property prices surge.
"Demand has been outstripping supply. Anything that can help to support an increase in supply should have a positive impact on affordability," Ms Flaherty said.
Ms Flaherty said by encouraging retirees to downsize, there will be more houses available for young families to buy.
"House prices have been rising more rapidly than unit prices and for families looking to purchase a house it's become increasingly difficult," she said.
Changes to the government's downsizer super contributions scheme will allow Australians nearing retirement to make a one-off contribution to their superannuation of up to $300,000 per person. Picture: realestate.com.au/buy
---
The budget includes a new Family Home Guarantee scheme to help 10,000 single parents over the next four years buy a home with a low deposit.
The government will also provide another 10,000 places under its popular First Home Loan Deposit Scheme plus an additional 10,000 guarantees specifically for first-home buyers purchasing newly-built homes, resisting calls to remove the caps.
"It is becoming increasingly difficult for people to get into the market so this will go some way towards alleviating the deposit challenge," Ms Flaherty said.
"However, the number of guarantees available under these schemes remains well below the level of demand, meaning some people will miss out.
"Therefore, more action is needed to address housing affordability, which could worsen as property prices rise."
Changes to downsizer super scheme to free up family homes
As part of superannuation changes, the government is extending access to its downsizer contributions scheme by lowering the minimum age from 65 to 60, from 1 July 2022.
The government said the change will allow Australians nearing retirement to make a one-off contribution to their superannuation of up to $300,000 per person (or $600,000 per couple) when they sell their family home.
"This improves the flexibility for Australians to contribute to their superannuation savings and may encourage people to downsize sooner and increase the supply of family homes," the budget papers stated.
Changes for downsizers is expected to help women and others with moderate superannuation balances. Picture: realestate.com.au/buy
---
A budget document focused on women's issues stated the change will give people more flexibility to contribute to their superannuation, especially women and those with moderate balances.
About 55% of those people who have used the downsizer contribution to date are women, and 73% have balances less than $500,000, the statement noted.
Ms Flaherty said the move may encourage more people to downsize, particularly women.
"The downsizer scheme could be comparatively more attractive to women who on average have lower superannuation balances," she said.
Real Estate Institute of Australia president Adrian Kelly said the incentive for Australians aged 60 and over to sell the family home and move to housing that better suits their lifestyle should encourage turnover in a tightly-held market.
Stone Real Estate CEO Peter Mumford said the move will help older Australians who are nearing retirement age and are asset rich and cash poor.
"The scheme should also target regions where supply is a problem, which will help ease property prices and open the door for young Australians who have been locked out of desirable regions," Mr Mumford said.
Industry Super Australia chief executive Bernie Dean noted that wealthy self-funded retirees are the most likely to benefit from the downsizing measure.
Realestate.com.au economist Paul Ryan questioned how much impact the downsizer age change would have, noting the impact on the age pension can deter retirees who may want to move into more suitable accommodation.
"At the margin it may help release family homes onto the market but it's not going to be big beer," Mr Ryan said.
"People have already been able to make non-concessional contributions of $100,000 per year (more with bring-forward arrangements) so I'm not sure that not being able to put the money into superannuation has been a big impediment to downsizing.
"The big issue remains that the exemption of the family home from the pension assets test encourages retirees to maintain wealth there to maximise pension receipts."
The government's retirement income review, released in November, noted more than 9000 people made downsizer contributions between the scheme's start in July 2018 and mid-January 2020, with an average contribution of $230,000.
New home loan deposit scheme for single parents
The Family Home Guarantee is modelled on the FHLDS, with the same property price caps and being targeted at low and middle income earners with an income up to $125,000. Child support payments are excluded from the calculation.
Single parents with dependant children will be able to buy a home with a deposit as low as 2%, with the government effectively covering the cost of lenders mortgage insurance that is normally required by buyers who do not have a 20% deposit. They do not have to be first-time buyers but must not currently own property.
The government estimates 125,000 single parents with dependants may be eligible for the guarantee in 2021/22, most of them headed up by women.
From 1 July, 10,000 guarantees will be made available over four financial years.
Master Builders Australia CEO Denita Wawn said the budget measures will be life changing for many people.
"The new Family Home Guarantee is a revolution in providing single custodial parents, the overwhelming majority of whom are women, with a step up to gaining the security that comes with home ownership," Ms Wawn said.
ACOSS CEO Cassandra Goldie said the scheme will not help the one in three single parents, mainly women, living in poverty.
"This measure will do nothing to help these women and their children as they struggle to get by day to day, just trying to keep any kind of roof over head," Dr Goldie said.
"This new scheme will help a handful of middle income single parents trying to get into Australia's hugely expensive housing market, which is good news for these families."
First-home buyers get more help to buy a home
The FHLDS new homes program, introduced in the October 2020 budget to stimulate construction activity, has been extended into a second year.
The government will provide another 10,000 places in 2021/22 for first-home buyers building a new home or purchasing a newly-built home.
That is in addition to the 10,000 annual guarantees provided under the main FHLDS that will become available on 1 July.
The government will provide another 10,000 places in 2021/22 for first-home buyers building a new home or purchasing a newly-built home. Picture: Getty.
---
Both the FHLDS and the New Home Guarantee allow first-time buyers to purchase a home with a deposit as low as 5%, with the government providing a guarantee of up to 15% of a loan.
Housing Industry Association managing director Graham Wolfe said the budget measures will provide ongoing support for households looking to achieve the goal of home ownership.