The property market is looking to be on the decline going forward. Source: Getty.
Anyone who's monitored the property for-sale signs in their area in recently months could reasonably wonder: has Covid-19 and and the economic downturn it's set off in Australia actually impacted the property market?
It's a reasonable question, because the property market appears to be holding steadier than might have been hoped thus far. A recent survey from Budget Direct found 60 per cent of respondents expected a fall in property prices of 20 per cent or less in April to September. Yet despite this relatively downcast outlook, some local property markets have shown a fall of just 0.2 per cent so far.
But that largely benign experience isn't expected to continue, particularly given the second wave of infections in Victoria and as such, Australians weighing up right now whether to sell up may have only one option – do it asap or be ready for hang onto your property for the longer term.
The property market – now and in the future
Data from big property data house CoreLogic, released on August 3, show slightly more properties went to auction in the week than in the same period last year and the the clearance rate of 65.3 per cent was almost very close to the 66.4 per cent achieved in the previous year.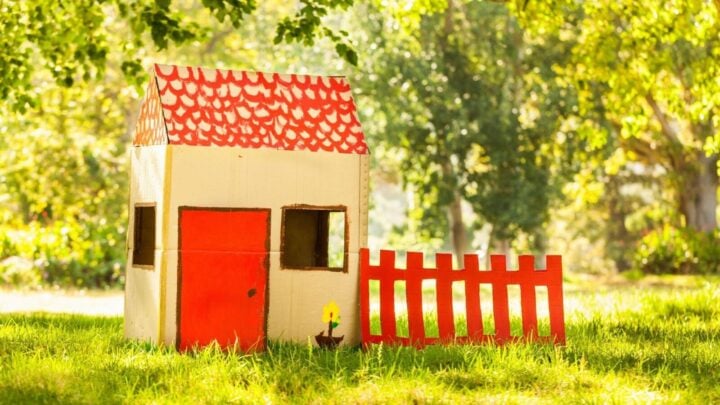 But Australia is made up of many 'property markets' and CoreLogic noted in a market update on August 6 that its Home Value index showed that since March, Melbourne property values fell 3.5 per cent but those in the Australian Capital Territory reached a record high, while in June-July, the downturn in prices eased in Perth while it accelerated in Sydney and Melbourne.
Louis Christopher, director of SQM Research and a key commentator on the Australian property market, says there was an increase in listings from June to July but that the number was still down on the same time last year, which was a result normally associated with a weakening property market.
"It is somewhat abnormal to record a rise in listings during the winter months—normally, falls are recorded," Christopher told urbandeveloper.com on August 4. "This could have been generated by the lifting in [Covid-19] restrictions over May and June, enticing sellers to the market."
Christopher characterised property prices to date as falling but not crashing but added that he expected greater price falls, particularly in Melbourne and Sydney but much more moderately outside those capital cities because demand outside the two biggest cities was holding up and even increasing.
So, in layman's terms, homes are being listed and are still selling but whether sellers are achieving the price they may have prior to Covid-19 depends very much on location, location, location.
Looking ahead, Karim Beclaid, the chief operations officer at Agent Select, says that the outcome for the property market has much to do with the life expectancy of the pandemic-induced government benefits such as JobKeeper. Beclaid adds that although the key government payments are now extended at a reduced rate until March 2021, the price drop is likely to still be significant in during spring – so, September to November.
"It [JobKeeper] can't keep going on forever and there's a lot people, including the banks, that've been running the numbers over the last couple of months about who deserves the extra credit and who doesn't," Agent Select's COO says. "What's going to happen is that there's going to be more pressure on people, particularly those with more properties like rentals, to sell because banks are probably not going to extend the credit to anything bar the family home."
What's impacting the property market?
There are a couple of factors that dim the outlook for property sales. Firstly, banks are likely to cease loan extensions on investment property loans to ensure they have sufficient funding to provide extensions on mortgages on family home – a move that will potentially force some Aussies with unrented or troublesome investment properties to put their properties on the market.
Secondly, the number of properties on the market is predicted to increase when Australians who're offering their properties on the short-term let site Airbnb have to switch to offering the same properties for long-term leases as travel restrictions hit the Airbnb traveller customer base.
Meanwhile, the lack of overseas-based buyers will impact markets where these buyers make up a significant part of demand. One of the top property sales sites, domain.com.au, reported at the end of July that it'd seen a 50 per cent drop in the number of overseas buyers searching for Australian properties for sale.
Beclaid forecasts that when this influx of property stock starts to hit the market in spring, combined with a lower volume of buyers, particularly the foreign consumer that held up much of the Victorian and New South Wales market, is when the 20-30 per cent price drops the surveyed consumers predicted will occur.
Over-60s and the property market
Experts say there are currently two fairly distinct buckets of sellers among Baby Boomers. The first group has decided that selling in a pandemic is too risky and have put plans to downsize or change location or property style until the Covid-19 impact on the property market blows over. However, this group can typically afford to hold off selling as selling the family home is a personal choice, not some compelled by other forces.
The second group of over-60s, however, has already committed to selling their home and/or downsizing due to the need to free up home equity to sustain their retirement income, because they cannot afford to sustain an investment property or cannot maintain the upkeep a large property requires or simply as a result of the need to move to another location more urgently. Beclaid's advice to this group is: if you're thinking of selling, do it now.
"Our advice for those senior people who think they need to sell is that they should be looking at doing it now rather than waiting for more things to sort of roll up and create bigger issues or pushing it further down the line," he says. "At least you can deal with what's on the market now."
On the positive side, Beclaid says that although there will inevitably be significant falls in property price falls, most will occur at the top end of the price range, meaning mid-range Australian properties won't be as heavily affected.
"The average Australian suburban property is holding up for the moment but that's just because no one is being forced to sell," he says. "So they're just going to ride it out, and the banks are helping that happen, but obviously that's got a six-to-nine month window and then who knows what's going to happen, but it won't be going up."
IMPORTANT LEGAL INFO This article is of a general nature and FYI only, because it doesn't take into account your financial situation, objectives or needs. That means it's not financial product advice and shouldn't be relied upon as if it is. Before making a financial decision, you should work out if the info is appropriate for your situation and get independent, licensed financial services advice.