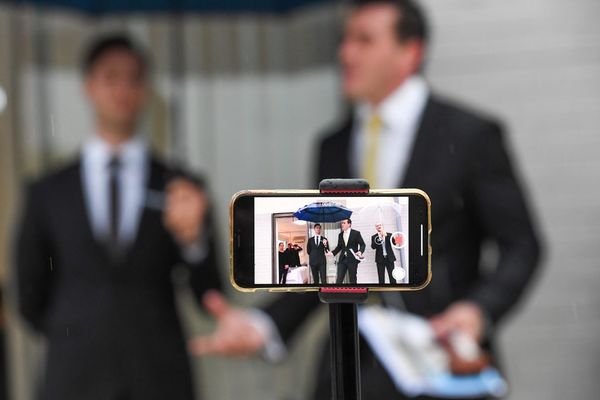 Australians are now enjoying the process of buying and selling property online because of the smooth user experience and high accessibility.
The COVID-19 pandemic has transformed businesses operations and work culture. With the implications of lockdowns across the country, businesses have found innovative ways to pivot in line with the restrictions. We have seen companies and employees embrace new technologies and skills to improve productivity and performance.
One such change is evident in the real estate industry with the rise of online property auctions. In the cities restricted from holding open homes or in-person auctions, real estate agents are opting to conduct online auctions.
Online auctions are one reason the Australian property market has managed to keep firing during lockdowns. Despite cancellations of in-person auctions, the market still sees a high clearance rate.
"We used to sell around 20% of properties by auction, but those numbers have probably drifted to more like 40% in these times," says, Mr Philip Parker, sales director and auctioneer of Ray White Ascot.
Lockdowns and restrictions aren't dampening the spirit of many buyers or sellers, in fact, online auctions are making property selling more seamless than before. Real estate agents have noticed that buyers are more comfortable dealing with an agent online or over the phone than face-to-face interaction, which is now part of the appeal of online auctions.
Why online auctions are the future of property buying?
Seamless user experience in online auctions has made property buying similar to grocery shopping online. There's a high level of ease amongst buyers and sellers operating online. The easy-to-use technology increases the buyer's confidence and the seller's motivation making online transactions a popular option.
While physical, in-person auctions have limitations of people coming from nearby areas, online auctions allow people from all over the country to access and view the property. More bidders increase the chances of higher bidding.
New property sales records are being set with prices going above and beyond the owner's reserve. Actor Sam Neill reported having sold his Double Bay home for more than $3.6 million through an online auction. If you're planning to sell your home, understand the estimated value of your property with Agent Select's free property appraisal tool.
How did sellers and buyers adjust to the online process quickly?
Online auctions are straightforward and have a user-friendly process. Since pre-approvals give buyers a finite time to purchase, online auctions give them a chance to access and view more options in one go, before having to go through the whole process of getting finance again — this motivates people to opt for online auctions.
Real estate agents are personally involved with the buyers and sellers to ensure they are well-prepared and have all the information they need for making a bid. While the platforms are easy to use, the auctioneers also guide the buyers and sellers throughout the process.
Ultimately, it all boils down to two key components: accessibility and communication.
If you're looking to buy or sell your property during the uncertainty of lockdown, compare real estate agents to find a trustworthy selling agent and even calculate the real estate agent fees and commission to get an idea about the costs involved.
"This is a great tool moving forward — it is going to provide a hybrid approach, so if you have buyers overseas or interstate, they can use the digital platform and they compete against the buyers that are present," says,Troy Malcolm, LJ Hooker Group's head of sales.
Looking at the current popularity of online auctions, it is here to stay and will evolve further in the coming years so that buyers and sellers can transact seamlessly online.