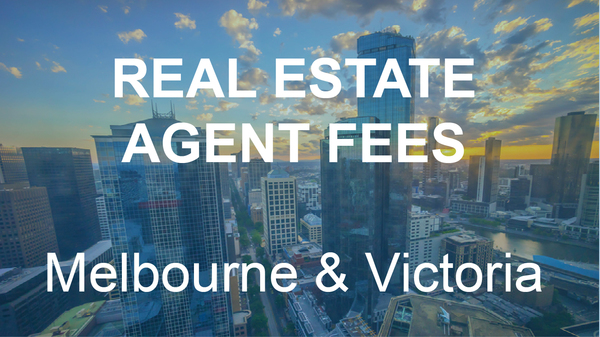 Choosing between real estate agents is a tricky task. In any given area, there could be dozens of agents from a large pool of real estate agencies and even within those, not all agents are the same.
For a home owner looking to sell, the process can seem overwhelming, especially if you don't know what to look for. How do everyday people manage to do this year after year?
One of the biggest sticking points is pay. And here is where it gets even more complex, because different real estate agencies will have different ways of structuring their fees, making it difficult for a lot of people to get their heads around it. Costs could be included here, separated there, rates might differ depending on how the sale goes, or any other conditions that can be imagined. To keep you from going crazy over numbers, we have a quick overview of agent commissions, how they work, and how they can work for you.
How do agents get paid?
In Australia, real estate agents chiefly get their income on commission, meaning they get a portion of the sale price of your home. You'll find that the average level of commission is from roughly two to three percent in every state except Tasmania, where the average commission can push significantly above. Almost all agents will charge on some form of commission, but you may have to pay other fees too. The cost of marketing campaigns is a frequent factor which may be included in the commission or charged separately, but no matter how the costs are structured, it will be coming out of your pocket.
The good thing is that while every home owner selling their house needs some form of advertising, even those pursuing for sale by owner (FSBO), how much of it you need is an issue your agent will be able to guide you on. To visualise the scale for you, putting up a property listing on property websites like domain.com.au or realestate.com.au are priced at several hundred dollars while expanding your reach and visibility can stretch into the thousands very quickly.
There are other ways agent commissions can be structured:
Higher commissions that include advertising
'No sale, no fee' guarantees
Advertising costs even if there's no sale
Flat fees
Scaling agent commissions, also known as 'Tiered Commissions'
More exotic mixes of the above
For the most part, it's considered unwise to pay any upfront costs as advertising is only there for you to sell your house. Because of that, you really should only pay when the only thing that matters happens--a great sale price on your home. That's why 'no sale, no fee' clauses in the agent agreement are one of the top things people look out for.
Because they give great certainty in allowing you to plan your finances, flat fees can often look quite good at first glance, but they should also be rethought wherever possible. It's usually a good idea to have some form of incentive tied to the sale of your home--the higher the sale price, the more they get paid. If your agent gets paid the same whether your home sells for a lot or a little, they might push you to sell with the first prospective buyer and move on. Who knows what better offers might have come along down the road?
Tiered commission schemes can work very well with vendors with high property values. For highly sought after properties, this means the level of commission rises beyond a certain dollar amount of the sale price. Think of it as a bonus for great work, where say, your agent may earn 3% for every dollar up to $1,000,000, and 7% for every dollar above. While the exact terms are always up for negotiation, Consider building in incentives like these for finding a great sale if you know your property is worth it.
Commission levels in Melbourne and Victoria
Agent commissions in Victoria are on the more competitive end of the scale for Australia, and at some points it has been the lowest in the country. One analysis for early to mid-2017 found that average commissions in the state were at 2.13%. Compare this to South Australia, the cheapest in Australia, where the average level of commission was 2.07% and the highest average commission, Tasmania at 3.26%. NSW, notorious for its current market fierce competition, clocks in at 2.11%. Other states and territories can be found below.
ACT: 2.18%
Western Australia: 2.45%
Queensland: 2.47%
Northern Territory: 2.68%
As in every state however, there is a marked difference between metro and regional areas in Victoria when it comes to commission. This difference has been found to span from as low as 1.6% to as high as 4%. On a $500,000 property, that's a difference of $12,000 that some home owners are paying their agents.
As you can expect, commission levels will see some variation within Melbourne as well. One study showed a difference between different Melbourne suburbs to be as high as 1.48 percentage points. The sought after inner east and south-east of the city boasted the lowest commissions, followed by the CBD. At the higher end of the spectrum were fringe suburbs like Templestowe, weighing in at 2.83%. Curiously despite being in the centre of the city, Docklands commissions were markedly high at 2.81%.
For the most part it seems, the eastern side of the Melbourne fares much better than the western side in terms of agent commission.
In the more competitive metro areas, higher property values with high demand do tend to lead to lower commissions as agents can more easily find potential buyers. For example, at the statewide average commission in Victoria from above and the median sale price in Melbourne, an agent would earn $12,460. Compare this to a Hobart agent, who at a higher state average commission and lower median price would earn $10,686.28. Across other capital cities in Australia, the same figures would look like this:
Adelaide: $8,642.25
Brisbane: $11,794.25
Perth: $12,005
Canberra: $12,240.70
Darwin: $13,333
Sydney: $16,275
What it boils down to is this - lot of prospective buyers for your property, negotiating for a lower commission becomes a lot easier.
Visit RACV.com.au for more advice and services associated with selling your home.
Choosing the right agent
With so many different ways of structuring agent commissions, how do we sort them all out and know which agent is right for you?
Most people will tend to visit their local real estate agencies and decide from there. However, we've found that up to 75% of people go with the very first agent they talk to! For such a big decision it's unlikely that the first agent will be the best. You need to be able to check out several, take a quick overview of their offerings and maybe even negotiate with them all simultaneously. It's a decision that could mean a difference of tens of thousands of dollars later on.
That's where Agentselect.com.au comes in. Here you can find a database of thousands of licensed real estate agents across Australia and have them come to you. With so many competing to work for you, you're bound to find a great partner in your real estate journey. Just enter in your property's location to explore all the real estate companies and agents around you. Check their credentials, their record of sold properties, and even get recommendations of the top performing agents in your area by property sales.
Finally, once you've selected 2-3 agents you like, watch their proposals roll in and compare offerings all on the site completely for free.
They'll contact you personally — all property experts, not salespeople — ready to work out a deal which works best for you. Then, with their contact details like email address and phone number in hand, you can pursue even better rates, offerings, and services. Everything is on the table. It's that easy.
Agentselect.com.au makes finding them easy. Take a look today to simplify the biggest decision in your real estate journey.
Breaking down the fees
Whether it's in upfront costs, built into the commission, or some other way, all the costs of selling your house will come from you. But before you look at the price tag and balk, it's important to remember that a good agent will only recommend actions that will bring value to your property, and property buyers to your attention.
Some of these things agents might recommend are:
Sale signs
Open house signs
Property listings in newspapers
Listings on property websites (realestate.com.au, domain.com.au, etc.)
Higher reach advertising in any of the above
Even "For Sale by Owner" vendors will see at least some of these costs in pursuing potential buyers, so it's not as if you would save on these if you didn't have an agent at all. The value an agent can bring is their wealth of experience in how you can make these avenues cost effective and bring a return. For example, older home owners may still see newspapers as the go-to advertising media, when in reality the majority of property buyers would find themselves using google to look up property online on the major websites like realestate.com.au or domain.com.au instead.
For some vendors, agents may recommend an auction, and while the drama and excitement of it can be tempting, remember there are further costs for this route. You might have to pay for:
Shorter but more intense marketing
An auctioneer
More staff on auction day
With an auction, the only thing that matters is auction day, and packing it out with potential buyers. You'll need more sale signs, open house signs, and an aggressive approach to marketing, both on and offline. An auctioneer is necessary for the day, while extra staff from the real estate company might also be summoned to encourage bidding among buyers. There is a lot to win on auction day if done right, but you rarely get a second chance at it, so do make sure the costs are worth the risk.
For private sellers who get to skip all that, the process will be much easier to manage, especially with a skilled agent by their side. You should see a longer and more consistent marketing campaign, at least on real estate websites, which will cost less. Though you never know if the first offer is "the one", private sale campaigns will usually last longer than for auction, but it comes with a more comfortable pace and time to consider every offer fully rather than in the stress of an auction day.
Finally, other costs your agent may recommend involve the visual appeal of your property, both inside and curbside appeal. Once you start open homes, it will be very difficult to fix some of these issues, so it's important to get them squared away quickly.
Your agent may not be paid for these, but they can be significant costs nonetheless:
Cleaning
Landscaping
Renovations
Repairs
Decorations and furnishings
If reasonable, these are worthwhile investments to give you the most impressive open homes possible. If you're a handy kind of person, you may be able to do some or all of them yourself, but if not, get your agent to make a case to you as to how much value these things can add.
Finally, to get you best deal, simply remember rule number one: Everything is up for negotiation. Everything. Commissions, fees, timelines, exclusivity, whatever you need, you can ask for it and possibly work something out with an agent you like. If you're reasonable about the value of your property and the value of your agent, they can be more than reasonable about accommodating you in full.
In this current market, finding an agent you click with can be a delicate task. To make the whole process simpler, browse all the recommended agents in your area with Agentselect.com.au.