In 2017, Kate Avis bought an investment property in Boronia Heights, Queensland, with hopes of securing her financial future. An independent Mum of two teenage boys, she fell victim to the false promises of a property investment company — a story Kate discovered is sadly all too common.
Kate purchased a townhouse for $329,000, not at the market price — which should've only been about $280,000 - $290,000. She also wasn't adequately informed about the exorbitant strata and rates costs (about $2,000 combined per quarter). Her rent wasn't even covering the mortgage.
"For the four years I had the property, it was killing me. I lived paycheck-to-paycheck, usually ending the week with $2 in my account. I basically had no life. It drove me to see a psychologist and ask for help from my family," Kate shares.
"I woke up every morning with heavy dread. I thought I'd just have to swallow the $50,000 loss and refinance my Sydney home. Every two months for a year and a half, I'd ring the property manager of the complex, who is also a real estate agent, asking what the market was like. I constantly got told, expect about $280,000. She even put another seller forward who got $315,000 — a price I would've happily taken at that point."
The whole situation wore Kate down. No-one was doing right by her. One night, her luck changed.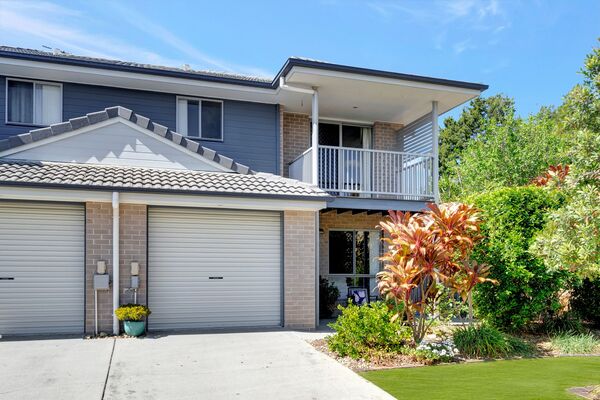 "I clicked on an email from Agent Select to find out what my property was worth. A couple of minutes later, I got a call from Jamie Adam, who listened, answered my questions, did all the research, and put me in touch with the right people. I spoke with two agencies, Ray White and LJ Hooker. Both agents gave me honest, invaluable advice and said they see this all the time — properties being sold before they're built*, at inflated prices."
Kate chose Brooke Colledge from Ray White to represent her, who acted with integrity and care. It was this degree of transparency and trust that helped Kate receive and settle on an offer she never thought was possible.
"Brooke called me with an offer for $300,000 then $310,000. I said, take it! But she asked me to trust her and wait until after the inspections, as she had made a promise to herself that she'd get me the highest price."
"Brooke called me the next morning with the offer for $325,000. Tears of relief poured out and Brooke cried, too."
Jamie kept in touch during the whole process — not only from a professional standpoint, but also because he'd been through a similar experience. Without regulation, there's a "free for all", with companies overcommitting.
"When I connected with Jamie, I had lost my faith in people. I don't know where I would be if Jamie didn't initiate this process. I didn't have the time, emotional capacity, or knowledge to do this myself. I couldn't afford to go up to Brisbane and do my own research, especially with the closed borders."
"Agent Select did all the legwork for me and put me in touch with the two best agents in the local area, which was invaluable because I'm interstate." Jamie managed the whole process. I wasn't inundated with calls, nor did I feel any pressure. I am indebted to Jamie, Brooke, and Agent Select.
Free and independent with a sophisticated algorithm and personal advisory Agent Select's vision is to empower sellers, giving homeowners just like Kate with the top performing local agents to secure the highest possible sale price.
* This is also termed "buying off the plan" and should be in the context to clarify this situation.