Trudi first attempted to sell their Seville Grove home in 2017, when they moved to Tasmania. Unhappy with the market at that time, they held onto it and converted it into a rental. Trudi had sold homes before, so she knew what goes into selling a house. What she didn't predict, unfortunately, was unprofessional property managers.
The Covid pandemic brought the pair back to WA and they informed the real estate agent that they'd like to sell when the tenants' lease finished. "We arrived at the property to do a final check once they'd vacated, and it was a nightmare. There were rips in the vinyl floors, missing lampshades, chips and holes in walls, and doors literally hanging off cabinets," Trudi shares.
"Because we lived interstate, we had taken their word that everything was fine. We paid for our inspections — which now we realise they'd just been rushing through. All of the damage should've been picked up on."
Trudi found herself juggling various problems — fighting to get the bond back, organising out-of-pocket repairs, and selling her home.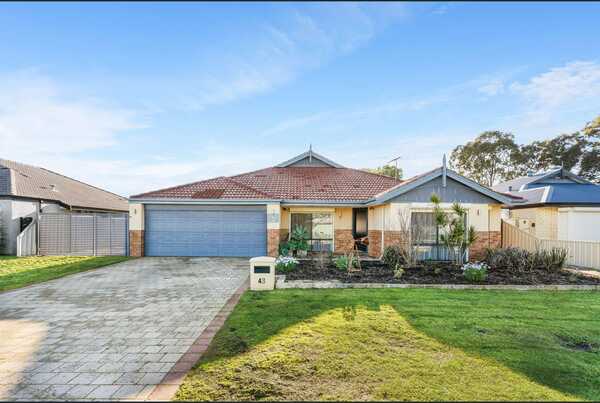 "I had to find another agent, and fast. This was overwhelming because I'd sold properties before and didn't get great results due to bad agents. Thankfully, I discovered Agent Select and connected with Nadine Pia. She helped me get ¾ of my bond back when the property manager originally wasn't going to give me anything.
Although that was outside what I'd hired Nadine to help me with (the sale), she went above and beyond for us."
Nadine put Trudi onto Shane Beaumont from One Residential. "Shane seemed to know everything about real estate, so we chose him on the spot. Soon after, our property was sold. I was thrilled it closed as quickly as it did."
Even with her experience selling properties, Trudi hadn't had much luck with real estate agents before. Agent Select's full-service changed this.
This wasn't just a transaction. Nadine supported Trudi with emotional support, invaluable advice, and information, connected her to the best local agents, and "did all the hard work."
"I'd recommend anyone I know who's selling a house to go through Agent Select. There's no way I would've found the most suitable agent for me, straight away, had I done it alone."
Agent Select exists for success stories just like Trudi's. Free and independent with a sophisticated algorithm and personal advisory Agent Select's vision is to empower sellers, giving homeowners just like Trudi with the top performing local agents to secure the highest possible sale price.