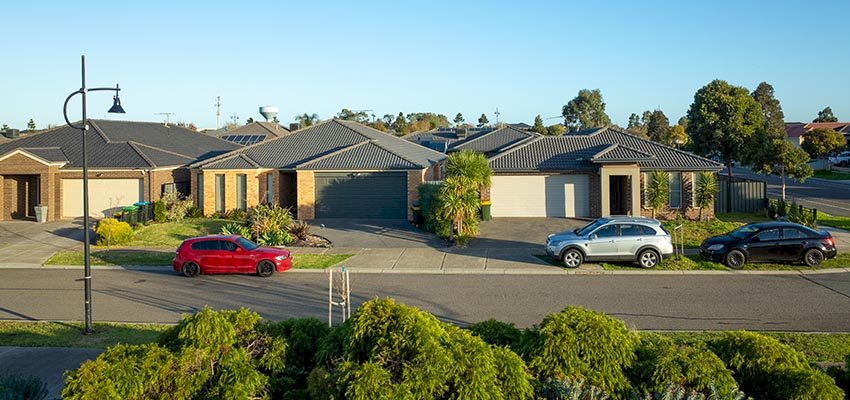 The Australian property market defied expectations of big declines and emerged resilient amid the impact of the COVID-19 pandemic. How will markets continue to recover come 2021?
Many experts, economists and even the big banks predicted a significant decline across the property market when the pandemic first hit Australian shores, but 2020 turned out to be a year of opportunities for some Australians, according to Aussie's CEO, James Symond.
Mr Symond said that the low interest rate environment has been one of the strongest economic stabilisers, thus allowing Australians to realise their property goals even amid the pandemic, whether it be buying their first home, moving to a new home, downgrading, upgrading or investing.
"Prior to the November announcement, the Reserve Bank of Australia (RBA) made two consecutive cuts to the official cash rate this year. The first cut, on 3 March 2020, was from 0.75 [of a percentage point] to 0.5 [of a percentage point]. This was followed by a second, out-of-cycle rate cut on 19 March 2020 from 0.5 [of a percentage point] to a record low 0.25 [of a percentage point].
"The November rate cut of 0.10 [of a percentage point], a new record low, has been positive for home buyers looking to buy and a great reason for home owners to refinance their home loan to a lower interest rate.
"With Australians' appetite for residential property remaining strong and the property market showing positive indications, there are some compelling reasons for taking the plunge sooner rather than later if your circumstances allow."
Overall, with housing affordability and pent-up demand, Mr Symond expects 2021 to be a brighter year for the property industry as a whole.
His top three predictions for the coming year are:
1. Housing affordability will remain accessible
Record-low fixed rates and a quickly recovering property market are expected to fire up the home lending sector and economy in 2021, according to Mr Symond.
The record-low mortgage rates, coupled with slightly weaker property market conditions, will also continue to contribute to a growing trend of home loan borrowers paying less in their mortgage repayments than they would to rent in the same suburb, he said.
"For first home buyers wanting to get a foot on the property ladder, established home buyers wanting to upgrade, or investors looking to refinance a property, access to the housing market has never been more affordable than it is today," My Symond noted.
"The current conditions are creating the perfect storm of positive growth drivers which will propel our property markets into 2021 and 2022."
2. Pent-up demand will continue
Competitive interest rates and the RBA's record-low cash rate at 0.10 of a percentage point may have been triggers for the increasing rate of home loan applications this year, which ultimately reflects the increasing demand for property across the country, Mr Symond said.
With buyers rushing to take advantage of current property conditions and attractive rates from lenders, he expects demand for property, as well as mortgage broking services, to continue to rise.
"With 60 per cent of all home loans provided by mortgage brokers, this is another encouraging sign, showing that Australians' appetite for property and expert guidance is stronger than ever," the CEO highlighted
"We've never experienced pent-up demand like this, and this demand will carry on into 2021."
3. 2021 will deliver strong buying conditions
As demand rises in 2021, and with interest rates remaining low and advertised housing stock also likely to see an increase, the number of dwelling sales is also expected to increase further in the coming year, according to Mr Symond.
Despite this trend, the volume of sales isn't likely to exceed the highs of 2015 due to the flattening of immigration numbers and restrictions on international travel.
"A rise in housing sales should provide a positive multiplier effect on the broader economy, with housing transactions delivering a boost to industry and state government revenues," he said.
"Federal and state government schemes such as HomeBuilder, the First Home Loan Deposit Scheme, stamp duty concessions and others are expected to continue firing up the market.
"Considering the strong buying conditions and pent-up demand from home owners, we expect 2021 to be a positive year for the Australian property market, and I firmly believe it will help lead Australia's economic recovery in 2021 and beyond."