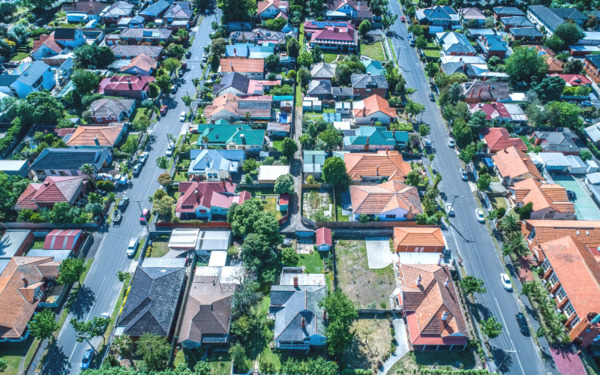 Australia has a long history of booms and busts from gold rushes of the 1850s to a long list of commodity price booms. As a result of these booms, the balance of supply and demand changes and the cost of real estate and other goods and services skyrockets.
Fast forward to the present, Australia is gripped by yet another boom because of the imbalance in supply and demand — this time it's the property market. While the economy is still grappling from the effects of Covid, there is a surge in demand for buying new homes that is suppressed by the low supply of houses resulting in rising property prices.
According to the latest report from Knight Frank, the Knight Frank Global House Price Index Q2 2021, Australia's property prices recorded their strongest quarterly growth in the three months to June. The residential property prices rose by 6.7 per cent.
Australia touched the strongest quarterly growth ever recorded with the highest rate of annual price growth at 16.4 per cent. In the last six months alone – from Quarter 4, 2020 to Quarter 2, 2021 – Australian property values went up by 10.6 per cent.
This property price increase places Australia in seventh place on the ranking in comparison with the price growth among 55 countries and territories around the world on a quarterly basis.
On the top spot was Turkey recording 29.2 percent growth over the year. New Zealand came in second place witnessing a 25.9 percent increase. The United States was third, with 18.6 per cent, while Slovakia (18.6 percent), Sweden (17.2 percent) and Luxembourg (17 percent) took out fourth to sixth places respectively. India and Spain were the only two markets that did not see price growth over the period.
What is the reason for this property market boom?
There are a combination of intrinsic and external factors at play for the increase in demand for housing property. Record low interest rates, work from home and the need for more space in the home, and various government stimulus programs are the reasons why property prices actually skyrocketed to all-time highs.
Meanwhile, we mentioned in our latest property news article that there's a decline in the property listings because vendors are waiting for the lockdown to lift. The vendors don't have enough confidence to sell and get an optimal price for their homes during the lockdown. They intend to open their home for sale once the government restrictions on house inspections ease.
Taking a closer look at the Australian property market, Knight Frank's head of residential research, Michelle Ciesielski, indicated that "scarcity remains the key driver for the significant growth in residential values across Australia, with pent-up demand from those engaging in an incredibly low-interest-rate environment."
Michelle Marquardt, Head of Prices Statistics at the ABS, mentioned that low housing stock and a historically low cash rate have supercharged the market.
"The continued growth in property prices was occurring at a time of record low interest rates. Persistently low levels of stock on the market were being met with strong demand and properties transacting at an increasingly rapid rate," Ms Marquardt said.
Interestingly, every capital city in Australia recorded an upward trajectory in annual sales volume with a 30 percent average. The number of days a property was listed on the market fell by 24 per cent compared to the last year which is a reduction by 29 days in average time of property listing .
The Australian residential market does usually see inconsistencies from city to city but currently there's a double-digit annual growth in each capital city even though the factors affecting the market are different.
For now, Australian homeowners are seeing their property values rise at the fastest rate since 2003 but the current property conditions are quite different compared to what Aussies were facing 17 years ago. The market conditions are different and it's considerably more responsible which is why it has a greater impact.
Knight Frank's head of residential research, Michelle Ciesielski said "Back then, it was Sydney and Melbourne which influenced the overall growth in Australian property prices, ultimately leading to the more responsible lending regime. Now we are experiencing more activity in the smaller capital cities driving up this Australian residential growth."