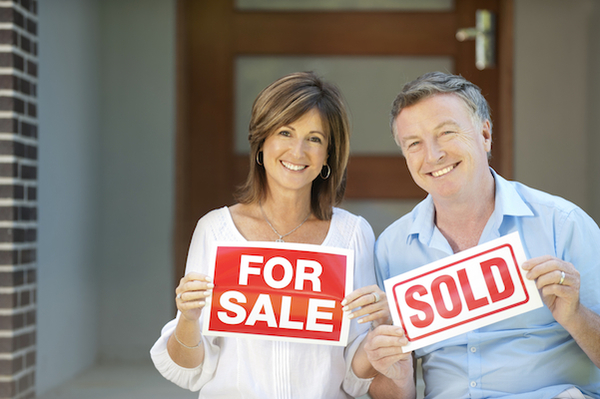 Downsizing - or reducing the size of your home - usually involves selling your property and buying a smaller one. It's often something people do when the kids have left home and they want to free up some equity or cut down on maintenance. But there are other reasons people downsize, such as reducing the mortgage, moving closer to the city, a sea change, retirement or even for their health.
After many years in the one home downsizing can seem stressful, time consuming and emotionally-charged. So here are three simple ways to make downsizing easier:
Don't rush in
Buying and selling property should always be a carefully thought out decision, no matter what your reasons for moving. So if you're considering downsizing don't just rush into a new home or location. After all, it may take some time to adjust to your new environment once you've bought - emotionally, physically and practically.
Begin by working out exactly the type of place you want to move to - whether that's a flat, a villa or smaller house or an aged care facility - and in what location. Usually that will be somewhere close to services, amenities and friends and family.
When you're inspecting properties you may find it helpful to write a checklist so you don't get swept up and forget what you really want in your new place. That might be a northerly aspect, a garage, an internal laundry or a 10 minute walk to transport. But don't be too rigid. Even though you're moving somewhere smaller, it's likely you'll have to make a compromise somewhere along the line.
And above all, don't keep comparing the new property to the house you're leaving - remember you're downsizing not recreating the old family home in another location!
Don't try to do it all alone
Your reasons for downsizing are likely to affect your enthusiasm for the task at hand. For instance, if you're downsizing so that you can use the capital to travel the world you're probably full of excitement for the move. But if you're downsizing to move into aged care the task may feel overwhelming.
Downsizing can be liberating. But the act of buying and selling can also involve a huge effort, particularly preparing your current home to look its best for sale. So if you can't do it all yourself call in the professionals for help. Don't be afraid to ask real estate agents, stylists, financial advisers, handymen, movers, friends to do their bit for your move.
And there's plenty of work to do before you move. Not everything will fit in a smaller place. So you'll need to plan what to take, what to store, what to give away and what to recycle.
Maximise your sale price
Because it costs money to put your home on the market, it may be tempting to cut corners. But don't fall into that trap. Although you will have to pay money up front, investing a good real estate agent can actually save you money by achieving a better sale price in the long run.
You should also do your homework on the financial implications of downsizing. For instance, can you afford to buy first then sell or will you need to sell before you buy? What will this mean for any settlement period? And will you need to seek temporary accommodation between the sale and buying? And it could also pay to seek financial advice to maximise any profits from the sale while minimising transaction costs and taxes.
And finally, do thorough research on the market before you sell or buy and seek professional advice from agents on maximising your sale price. It pays to compare several agents to see what they suggest in terms of an achievable market value, their fees and commission structure, and marketing and advertising costs- Agentselect.com.au can do this for you.
For more advice on selling your home, visit RACV here.